BLUE MOUNTAINS
Retreat in nature, bush walks and yoga
Retreat over 3 days & 2 nights in the sublime beauty of the Blue Mountains immersed in yoga, meditation Nature & Relaxation.
Enjoy a beautiful weekend filled with energising morning yoga & centering meditation practices. This retreat is designed to be a perfect balance of movement and stillness. Social connection and solitude. Fun & light with depth of personal reflection.
In addition to the daily yoga practices, we will explore meditation and mindfulness practices and how to embody yoga with Patanjali's Classical 8 Limbs of Yoga.
This retreat is a perfect weekend getaway to set your intentions, clear your mind and start the new year feeling refreshed & calm.
Join us and soak in the fresh air, bush walks immersed in the majestic Blue Mountains.
INCLUSIONS
3 days & 2 nights accommodation
Fully catered – 3 meals a day. Delicious & fresh vegetarian cuisine prepared in-house with a private chef.
All meals, snacks, tea and coffee included
3 x daily vinyasa yoga practices
Yoga Workshops – learn about the 8 limbs of yoga & embodying yoga including a variety of yogic practices, meditations, asana technique & philosophy.
Guided meditations
Solar powered hot tub
Refreshing natural fresh water billabong (great for a cool dip!)
Yoga props available for use (blocks, bolster, blanket, strap etc).
Complimentary pick up/ drop off at the local train station (Mt Victoria)
There are plenty of gorgeous hiking trails nearby, so bring your walking shoes!
FRIDAY – 27 January 2023
Afternoon
2pm – 4pm – Arrival and check in. Light snacks & refreshments will be available.
5pm – Yoga Practice & Welcome Circle

Evening
A delicious welcome vegetarian home-cooked dinner + guided meditation
SATURDAY – 28 January 2023
Morning
Sunrise Meditation
Yoga Practice – Yoga practice and breath work (pranayama)
Breakfast – Enjoy a delicious & nutritious breakfast
Bush Walk or enjoy some free time to relax & soak in the spectacular scenery of the Blue Mountains.
Afternoon
Lunch made with local fresh ingredients (often straight from the garden veggie patch!)
Yoga Workshop – Asana, meditation & yoga philosophy
Evening 
Delicious vegetarian home-cooked dinner.
Free time to relax, or hop in the hot tub or optional guided meditation.
SUNDAY – 29 January 2023
Morning
Sunrise Meditation
Morning Yoga Practice – Yoga practice and breath work (pranayama)
Breakfast / Brunch – "Cafe style" brekkie
Afternoon
Workshop & Closing Circle

Retreat concludes at 1:00pm
Check out – 2pm
Blue Mountains Yoga Retreat at Vanam – Eco Retreat Space
This beautiful property is located in Mount Victoria in the heart of the Blue Mountains – situated on 40 acres of native bushland. It is also home to a wide variety of native birds, plants and wild life.
The contemporary, hand-crafted accommodations & yoga shala were purpose built with natural materials including straw bales, cob, recycled timbers and earthen renders using ancient building principles applied in a modern context.
The main house includes spacious, open-plan indoor-outdoor living/dining room. There are 3 spacious shared rooms inside the main house, in addition to the self-contained cabins made from recycled shipping containers. Guest have exclusive use of the property and shared common-area lounge and dining spaces.
Vanam also features a lovely purpose built yoga shala nestled in the trees, solar-powered hot spa, and beautifully cultivated edible and ornamental gardens.
VANAM is a Sanskrit word that means sacred forest, beautiful garden or cluster of lotus flowers. But it is more than just a garden – it is a sacred space where yogis gather to do the ancient rituals and practices amid and in harmony with nature. In Sanskrit language the root Van also denotes – a deep longing and desire (for spiritual growth), abundance, and a sacred 'abode'.
Getting There
Location is in Mount Victoria in the Blue Mountains area (90 min drive from Sydney). Public transport is readily available. We are happy to organise complimentary transportation to pick you up, or drop you off at the local train station, Mount Victoria (conveniently located just 3 minutes drive away).
You will receive detailed arrival instructions upon booking your place on the retreat.

DAILY YOGA
& MEDITATION
YOGA – 8 LIMBS
The word yoga means Union. There's no better place to feel a deep sense of connection, wonder and one-ness than immersed in nature, doing yoga, on a bush walk or stroll through the breathtaking Blue Mountains.
This retreat is all about moving, breathing, eating, walking and living mindfully. From the morning meditations to mealtimes and everything in between – underpinned by the 8 limbs of Yoga – our aim is not only to do yoga but to live it, and weave yoga more thoughtfully into daily life.
Over 3 days & 2 nights, you'll be guided to feel more deeply connected and nourished, have a healthy start to the new year, and set your intentions from your highest self.
YOGA – ASANA & MEDITATION
Our yoga practices and workshops will take place in our purpose built Yoga Shala surrounded by the serenity of the forest and nature.
When the weather is beautiful, in the mornings we will take a short morning walking meditation & seated meditation outdoors overlooking the sweeping valley.
Vinyasa yoga is a balance of dynamic asana & movement linked with breath, mindfulness and attention to detailed alignment. With a delicious relaxing wind down to rest at the end. Some challenging asanas & inversions will also offered.
Practices can be tailored to suit all levels – beginners to advanced practitioners, however a general level of fitness is required.
Yoga Retreats also give you the chance to explore a variety of yoga practices such as meditation, breath work, chanting, and yogic philosophy. On this Retreat we invite you to expand your practice and knowledge of yoga & Classical Yoga ~ Patanjali's 8 Limbs of Yoga which bring the practitioner to a place of greater integrity, abundance, and unflappable peace & joy.
All retreat activities are optional – this is your time to relax and renew.
Please note, the gardens and terrain may have unstable surfaces and naturally are also home to wildlife. Appropriate footwear should be worn when walking outdoors.
THE YOGA OF EATING
All meals on this retreat will be provided for you including 24 hour access to snacks and tea.
Our wonderful retreat hosts at Vanam, Jeff and Andy take great pride in preparing delicious, nourishing and nutritious vegetarian cuisine made with fresh produce – grown from our very own organic edible garden and orchard. There's a chicken palace too for happy morning eggs to go with your coffee 🙂
All dietary preferences, including gluten-free and dairy-free can easily be catered for. Please advise if you have any dietary restrictions or allergies in the weeks prior to the retreat start date.
ACTIVITIES &
RELAXATION
What to do on your free time
Relax, take a bush walk, dip in the hot tub, or find a cozy nook to read a book. All the cooking and washing up is done for you – imagine what you'll enjoy in your free time! Between yoga classes you can simply grab a book, swim or sit back and relax.
You can have as much solo or group time as you like. There are lots of hiking trails nearby, including a gorgeous 3-5 kilometer walk directly from the property.
You'll also have access to the solar-powered hot tub & fresh cold water billabong on site. So if your feeling adventurous…bring your hiking boots and bathing suit!
ACCOMODATION
To secure your place on this special weekend retreat, please select from the payment options below.
PLEASE NOTE THE REFUND / CANCELLATION POLICY
Payment or a deposit is required to secure your place. Full payment is required 30 days prior to the retreat start date.
Deposits are 100% non-refundable.
Please review our retreat cancellation policy and Terms & Conditions.
NATURE    YOGA    RELAXATION    BLISS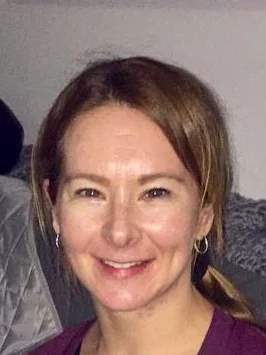 The thought, care and consideration you put in to every element of your retreat was incredible and inspiring. A perfect mix of yoga, learning, fun, meditation, beach time, quiet-time, and sunshine! The retreat was very special & created a nurturing environment for connection across so many levels. I loved the yoga classes, meditation, breath work and talks on yoga philosophy. Thank you sincerely for sharing so much with all of us and hosting an amazing week!
Dorene Divilly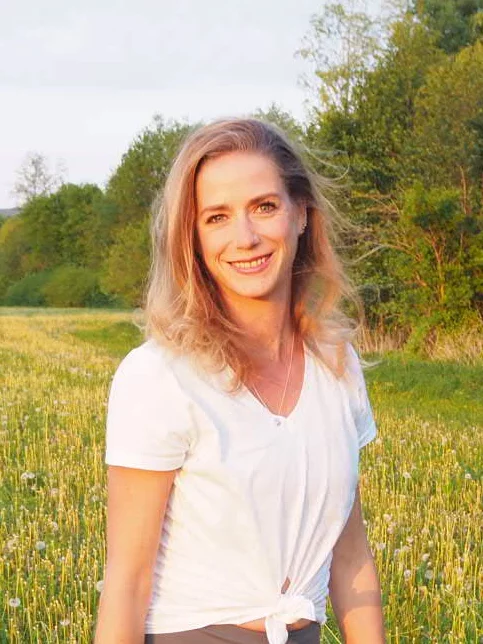 It has been the start of a life changing journey for me! I really wanted to meet people who have a similar interest in yoga and to be part of a community. I learned a lot about myself and I also learned a lot from the amazing people I met.In the conversations and sessions we had, something profoundly shifted in me. I learned that I can change my habits and that I can grow stronger - not only physically. And how to make time for myself (and for yoga) in my daily life - this was probably the most important lesson for me to learn.I am so grateful for Kat's wisdom and the encouragement she shared and how welcome she made made me feel. I want to send out a special thanks and a big hug to Kat for being such a bright sunbeam!
Dani Masters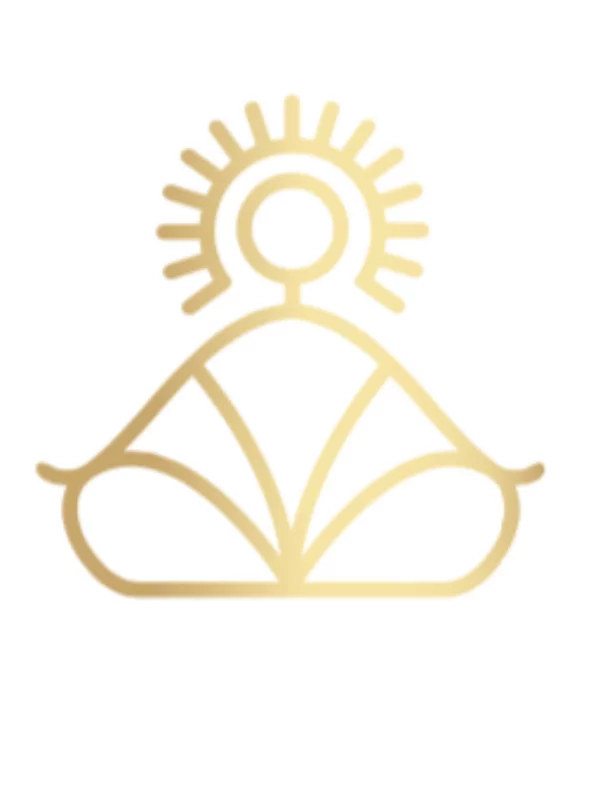 Big Shout out to Kat Clayton... Your facilitation on the teacher training team and clearing the path for authentic and powerful teachers is heartfelt. My boyfriend just came home [from your yoga retreat] more clear, calm and more conscious. His light radiated out to those around him with no need of even a word. THIS is everything!! THANK YOU for sharing the love!Namaste xxxx
Janine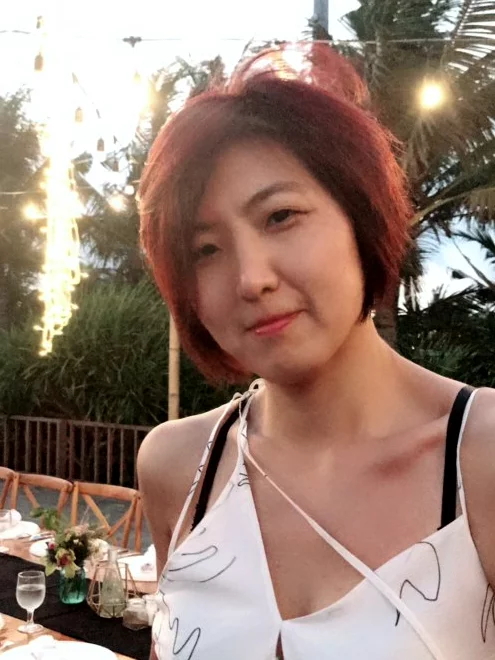 Kat's ability to facilitate incredible personal and group transformations shows the love, energy and experience she brings to her work. Kat constantly reminds me there is such depth and breadth within yoga. Her teaching is profound and transformational. As her students, we always feel supported, seen, accepted for who we are - not just on the surface, to feel connected, nurtured and empowered, and comfortable in our own skin.
Jessica Bai