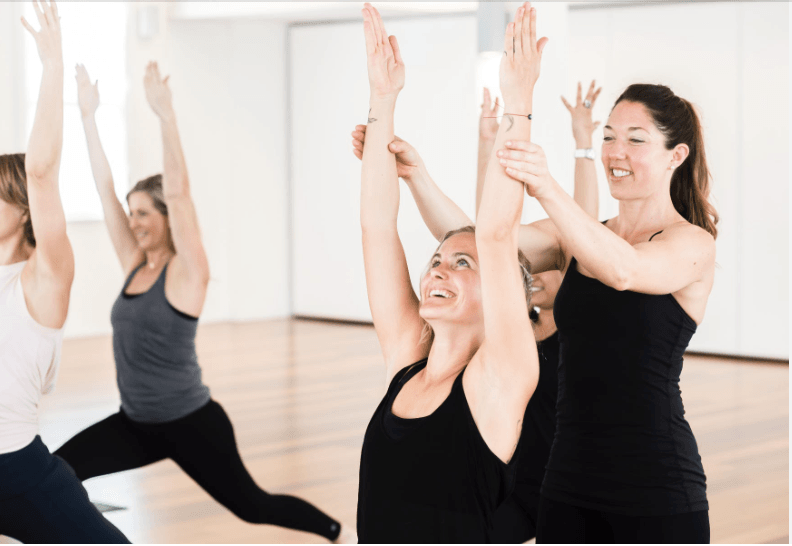 Deepen Your Practice – 25 hour training
Are you curious to learn more about yoga? This course is the perfect training for any students looking to deepen their yoga practice.
In this introductory workshop-style course you'll gain the tools to physically and mentally broaden your yoga practice. Develop greater insight and understanding into the history and key philosophies of yoga. Discover the scientific impact of yoga on your brain, physiology and nervous system. Gain a deeper understanding of the subtle aspects of yoga including: meditation, pranayama (breathwork), koshas and chakras.
Join Kat Clayton, Senior Yoga Teacher and Teacher Training Facilitator for this expansive and intelligently crafted workshop style course. Kat has studied with world-class teachers for over 20 years and brings a wealth of knowledge from the fields of science and applied yoga philosophy.
Kat's aim is to help you to unravel the mysteries of yoga, awaken new insights, and instil solid foundations of the practice of yoga – so that the tools and true benefits of yoga are available to everybody – whether or not you choose to take a 200 hour teacher training.
What to Expect:
This course runs over three Saturdays. You'll begin each morning with a Yoga Practice practice that will encompass yoga asana, meditation and pranayama to awaken the body and mind and establish the rhythm for the day.
Mid morning sessions will explore the many fascinating facets of the practice we call 'yoga'. You will explore the science, history & subtle energy practices, alongside foundational philosophy of practice, we will engage in deep discussion to expand our own experience of the practice of yoga.
Afternoons will return to stillness, relaxation and activities designed to focus and clear the mind. Enjoy relaxing guided visualisations and breath work to establish steadiness of mind and body whilst also restoring your nervous system.
What's Covered: History & Philosophy of Yoga

Understand where Yoga originated
Establish a historical timeline of Yoga
The evolution of Yoga; the past to the present day
Key Yogic philosophies and they relate to the modern world

What's Covered:
Session 2, Yoga and Science

Yoga and Science – the scientific impact of Yoga
Introduction to the systems of the body
Meditation techniques and breath practices to de-stress

What's Covered:
Session 3, A Deeper Dive – The Inner World of Yoga

Pranayama
Meditation
Layers of Koshas
Chakras
Daily Schedule:
Morning – Yoga Asana Practice

Mid Morning – Philosophy Lecture & Discussion

Lunch Break

Afternoon – Discussion, Group work

& finish the day with Guided relaxation or meditation
Who is it for?
All levels of students
Yoga students who want to develop their own personal practice + learn more about yoga.
If you are thinking about doing your 200hr Yoga Teacher Training – this will build your confidence and give you a taste of what to expect.
If you have have completed your 200 Hour Yoga Teacher Training, and would like to learn more.
Note: Yoga Teachers – you will receive 25 hours of Yoga Alliance continuing education credits.
Saturdays: 13, 20 & 27 August
9am – 4pm
BodyMindLife | Surry Hills | Sydney, Australia
Accreditation:
25 Continuing Education Credits available if studying 200 Hour Yoga Teacher Training.
Open to all Levels.
Click here to reserve your place.