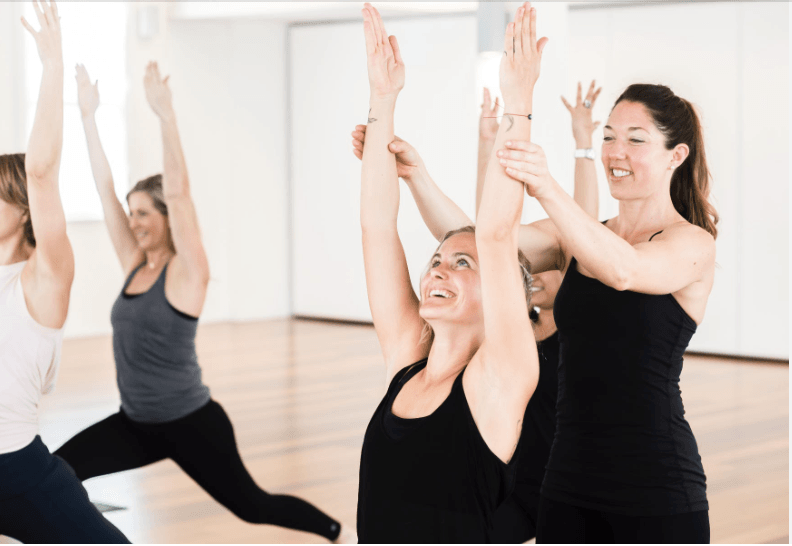 Deepen Your Practice – 30 hour training
Curious to know more about yoga? Want to take your alignment, practice, knowledge of yoga or teaching to the next level?
This workshop-style training is open to all curious students and yoga teachers who want to deepen your practice and understanding of yoga asana, breath, foundational alignment & techniques, as well as the history behind yoga, energetics and so much more.
Many of us come to yoga to learn asana (postures for the body).  Look closer and you'll see that the breath lies at the heart of the asana. In module one, we will focus on aligning your body and breath (yoga postures or asana) and pranayama (yogic breathing).
Start your journey from the outer body and learn correct asana technique and physical alignment then move into the deeper, more subtle layers – prana, vayus, bandhas, nadis and chakras to enrich your yoga journey.
The aim is to help you set solid foundations of your home asana & pranayama practice. And to help you discover the fascinating layers of yoga, it's history, the myths behind the asanas and so much more.
Explore the Deeper Dimensions of Yoga
Move your body – practice daily (asana + pranayama).
Asana workshops to breakdown postures, alignment and techniques.
Lay solid foundations for your yoga asana + breath practice.
Unlocking bandhas, vayus and more
Curious yoga students & yoga teachers will enjoy this training and build confidence in better understanding your asana technique and answer ALL the questions: am I doing this right!? What modifications are right for me? How can I spot mis-alignments to do/teach this pose with more confidence? How am I meant to breathe in yoga? What's a bandha? Am I doing it right? How can I build a home practice?
We will build your strength, stability, flexibility and breath to enjoy a deeper practice, underpinned with safety and alignment.
And take a whirlwind journey through the history of yoga + discover a vast toolkit of yogic resources for a more joyful life.
Who is it for? 
Open to all levels of yoga practitioners – beginner to advanced.
If you're on a 200 hour or 350+ hr yoga teacher training journey, and want to refresh your alignment and learn new precise cues & techniques to share with your students.
If you're thinking about doing your yoga teacher training and want to gain more confidence and insight to see what it's like to dive deeper into yoga.
Saturday 10th – Sunday 11th & Saturday 24th – Sunday 25th June
9am – 4pm daily
No previous experience necessary.
Open to all levels of students.
30 Hours Continuing Education Credits available with Yoga Alliance and Yoga