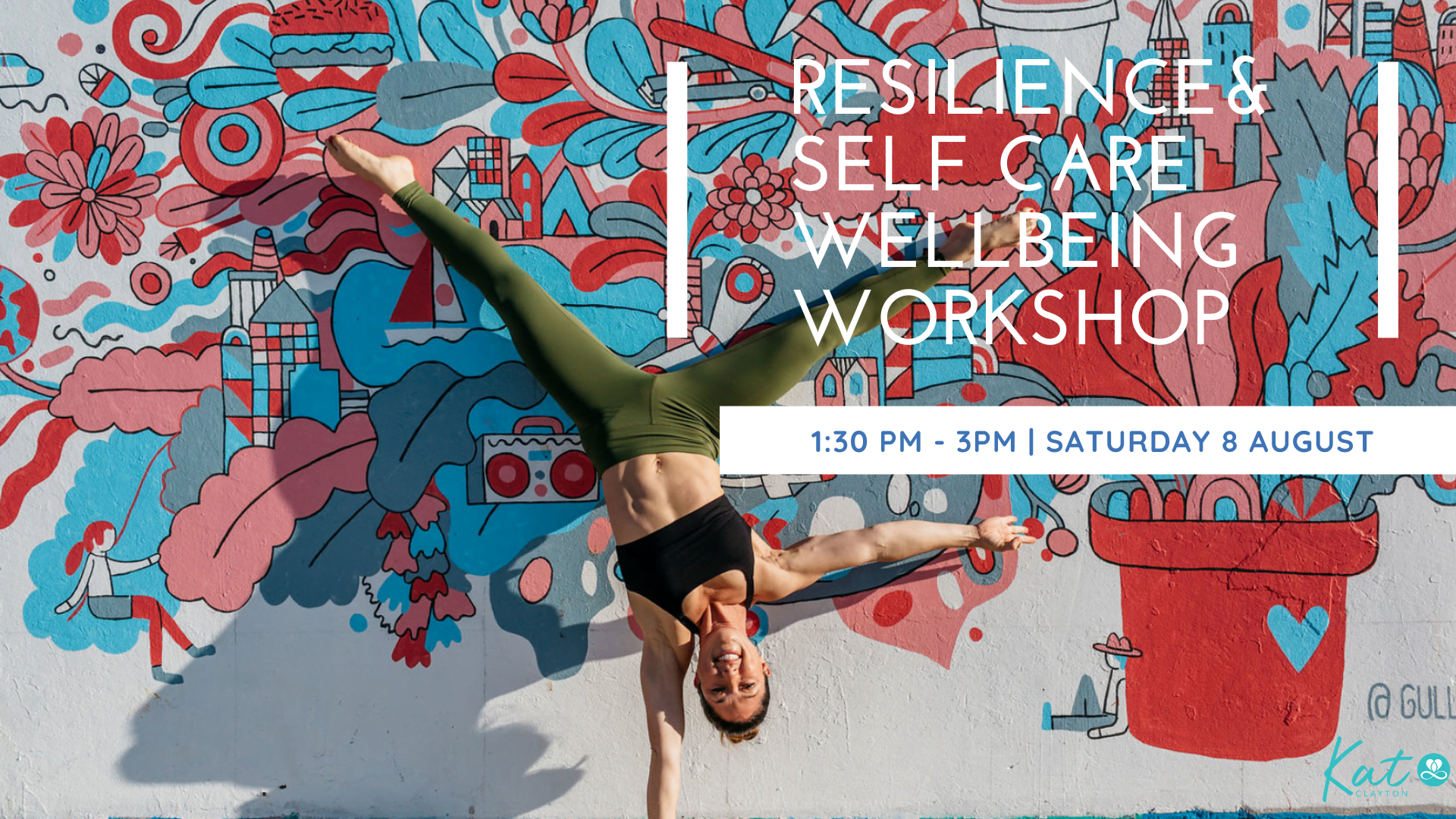 Resilience and Self Care – Wellbeing Workshop
Resilience and Self Care
Wellbeing Workshop
With Kat Clayton
Boost your resilience & practice self care with effective yoga techniques. In this experiential 90-minute workshop, you will receive a variety of practical tips, tools and yogic techniques to help you:
Reduce stress & improve resilience
De-clutter the mind
Boost your immune system
Learn practices for self care
Increase your energy & quality of sleep
Explore the impact yogic states on your mind, body and breath – and how it relates to managing stress, improving your mood & sleep.
You'll leave this workshop with a deeper understanding about the nature of stress on your mind & body and practical tips to impact your health & wellbeing.
Join Kat in a live workshop (places limited to 20 – bookings recommended) or watch Live-stream online from the comfort of home.
About Kat
Kat combines 15 years teaching experience with her passion for empowering students to explore and deepen their practice. Kat leads teacher trainings, retreats, teacher mentoring and is passionate about sharing her knowledge of yoga, philosophy, meditation and inversions to enable her students to challenge their limits, move and feel better.