MEET KAT
Kat radiates positive energy from the moment you step foot into her classes. Her teachings fuse 20 years experience practicing yoga with philosophy, technical alignment and a heart centered approach.
Kat will help you strengthen and deepen your practice – on and off the mat. An avid lover of nature, Kat loves hiking, adventures and ongoing studies of psychology, neuroscience and yoga philosophy. Kat's classes and retreats are crafted to spark vitality, clarity, connection and empower you to explore new possibilities.
Learn more about Kat's Teaching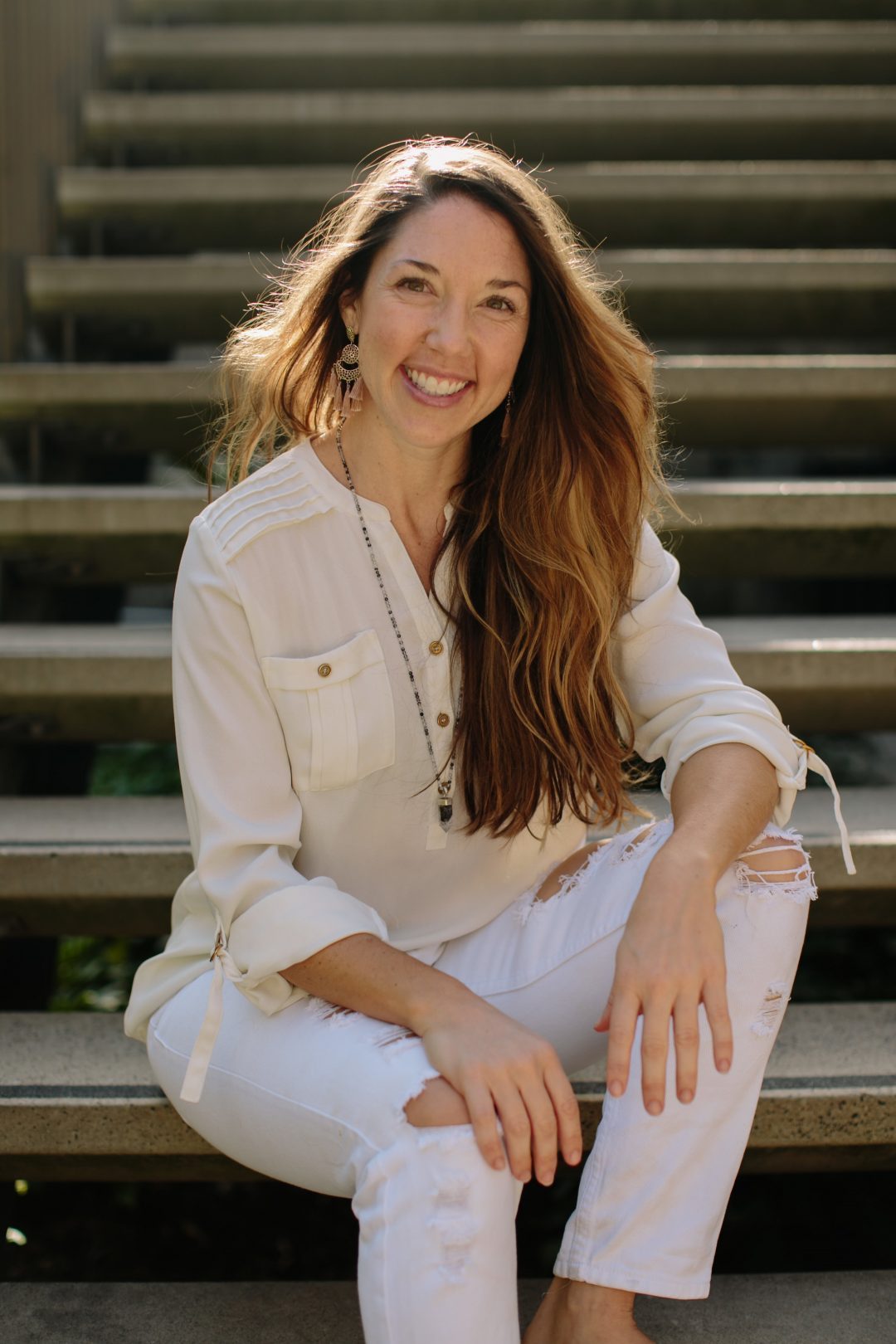 Kat has a wealth of knowledge and facilitation experience. She has taught and led Teacher Trainings for some of Australia's largest and most well-respected yoga studios and internationally since 2007.
Kat truly lives her yoga, and loves teaching and helping others discover a path to a life they love – for beginners right through to advanced practitioners and yoga teachers.
Known as one of Australia's most well-respected yoga Teacher Training facilitators, Kat continually strives to empower her students with boundless courage, compassion and grace.
Yoga is not only a way to move your body. Yoga shapes how we think and act; it ignites power within the body, connection in the heart and stillness in the mind.

Yoga gives us the tools of self awareness and empowerment – and removes the obstacles in order to connect, inspire, love and live your best life.
A native of Colorado, Kat began her yoga journey in 2002 as an athlete with a background in dance.  Whilst teaching snowboarding for a season – Kat walked into her very first Vinyasa Yoga class  – and was immediately hooked!
Lying in savasana after practice, an incredible euphoric feeling washed over her (definitely may have been some endorphins) – this feeling ignited a spark of deep curiosity to learn more about yoga.
Kat holds a Bachelors of Arts degree in Psychology & Spanish. A life-long lover of learning – Kat made a bold decision to follow her heart to Sydney, Australia where she completed her first 200 hour teacher training at BodyMindLife.
Kat went on to become a Senior Yoga teacher, yoga teacher trainer, manager and Head of Teacher Training for BodyMindLife. Since 2007, she has taught for some of Australia's most well known yoga studios.
"Yoga helps us develop a variety of tools to become more self-aware, lighter, and clearer in your mind. It is a place you can always come back to that is steady through the ups and downs. To me, it feels like coming home."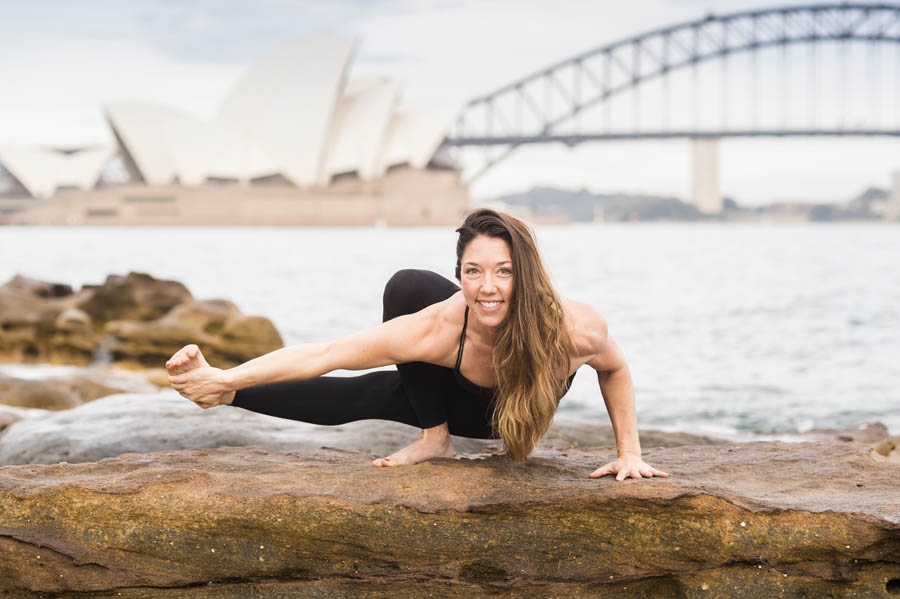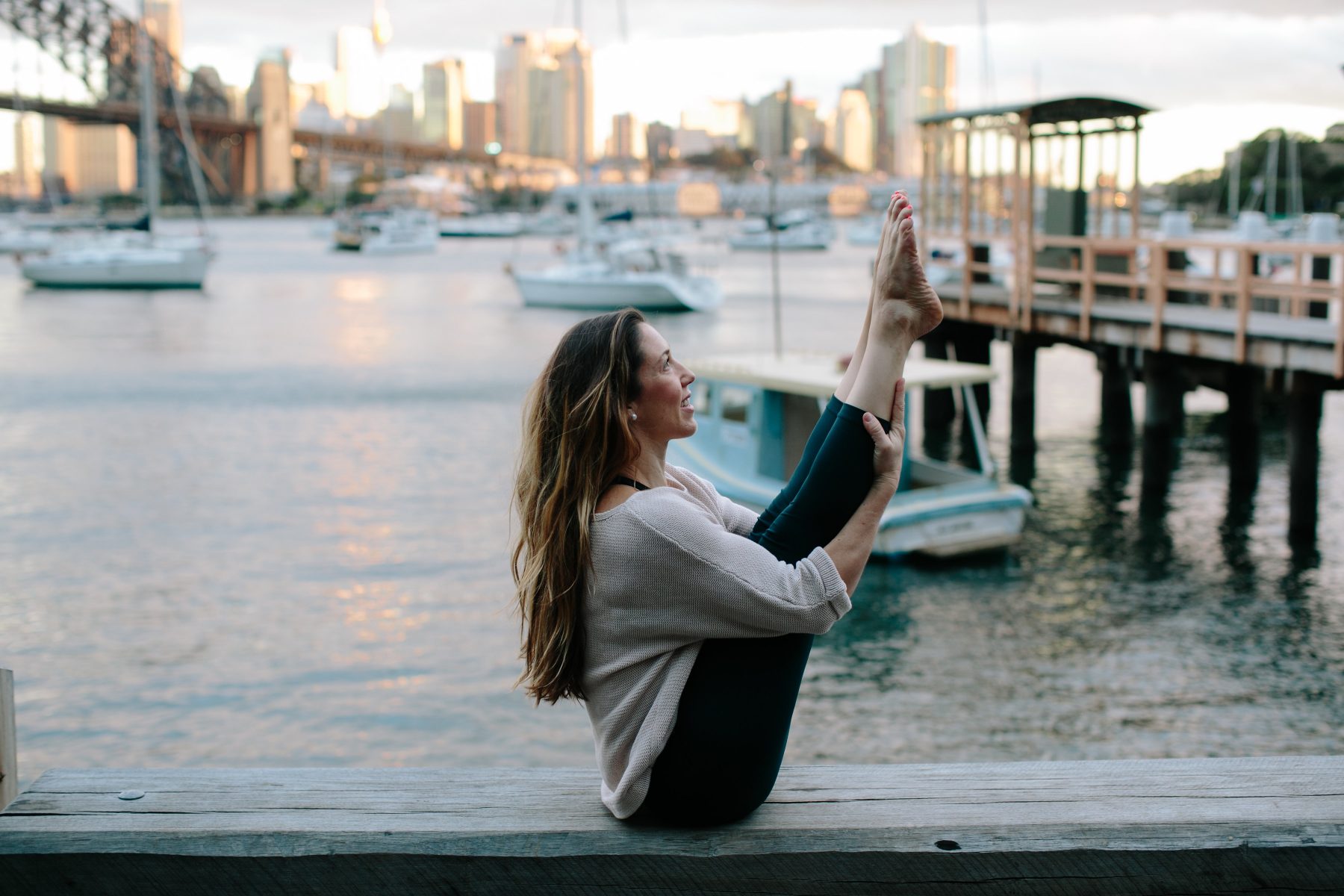 In 2016, Kat founded Yoga Beyond Borders. She teaches yoga retreats, master classes, workshops, community and charity events which have a strong emphasis on community and doing something good for yourself – which creates a ripple effect touching and inspiring the people and communities around us.
Kat has raised over $24,000 for Black Dog Institute organising Community Charity events. She taught yoga for disabilities at the Sunnyfield Institute for over 4 years, as well as leading over 600+ participants in the Yoga Aid Challenge (raising over 1 million dollars for charity) as well as teaching at Music Festivals.  Kat's community events and retreats actively contribute and donate resources to the local community & charities.
"Yoga brings us more than just a strong healthy body and mind, it reminds us of who we really are, and brings clarity, vitality and joy to living a meaningful life."
A question Kat gets asked a lot is: "Do you do sports?"
I mainly practice yoga but I dabble a bit with running, surfing, triathlons and rock climbing. I love living an active lifestyle. To me movement is life, and life is all about finding balance!
Can you teach me to do a handstand?
Yes, of course! I love helping make the impossible – possible! Helping my students experience steadiness and lightness in a new posture is an amazing thing to witness! I love seeing my students light up and the spark of elation it brings having more confidence and ease in their body and mind.

Working towards more challenging poses strengthens not only our muscles, but our patience, persistence, humility, determination, resilience, compassion and focus.

In the end, it's not really about achieving the goal or pose — it is all about what you learn and who you become in the process. Most importantly, it's about the journey. Learning to see where your limitations are, finding lightness & acceptance of where you are at in your unique journey.
What's one of your favourite quotes?
"Twenty years from now you will be more disappointed by the things you didn't do than by the ones you did do. So throw off the bowlines. Sail away from the safe harbor. Catch the trade winds in your sails. Explore. Dream. Discover."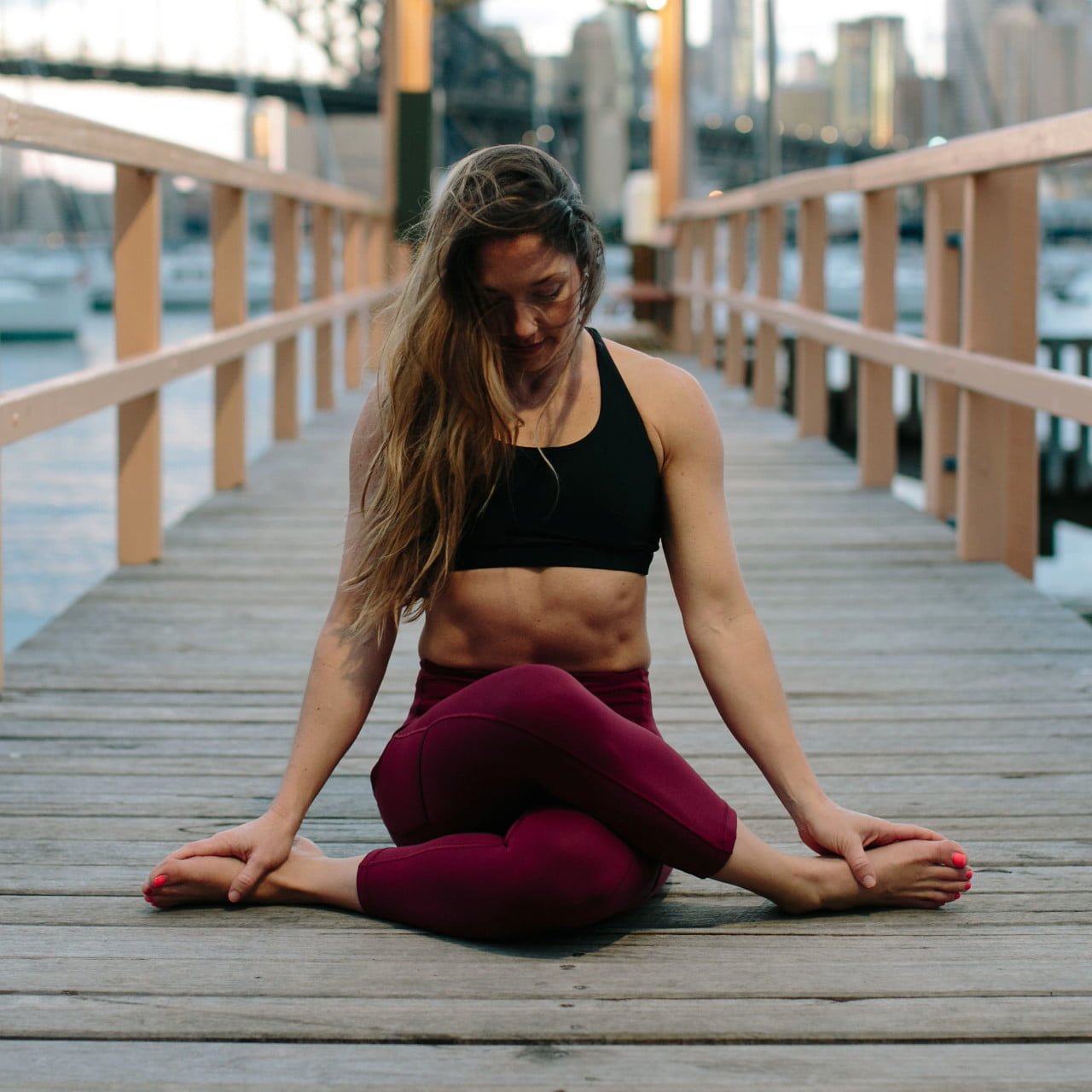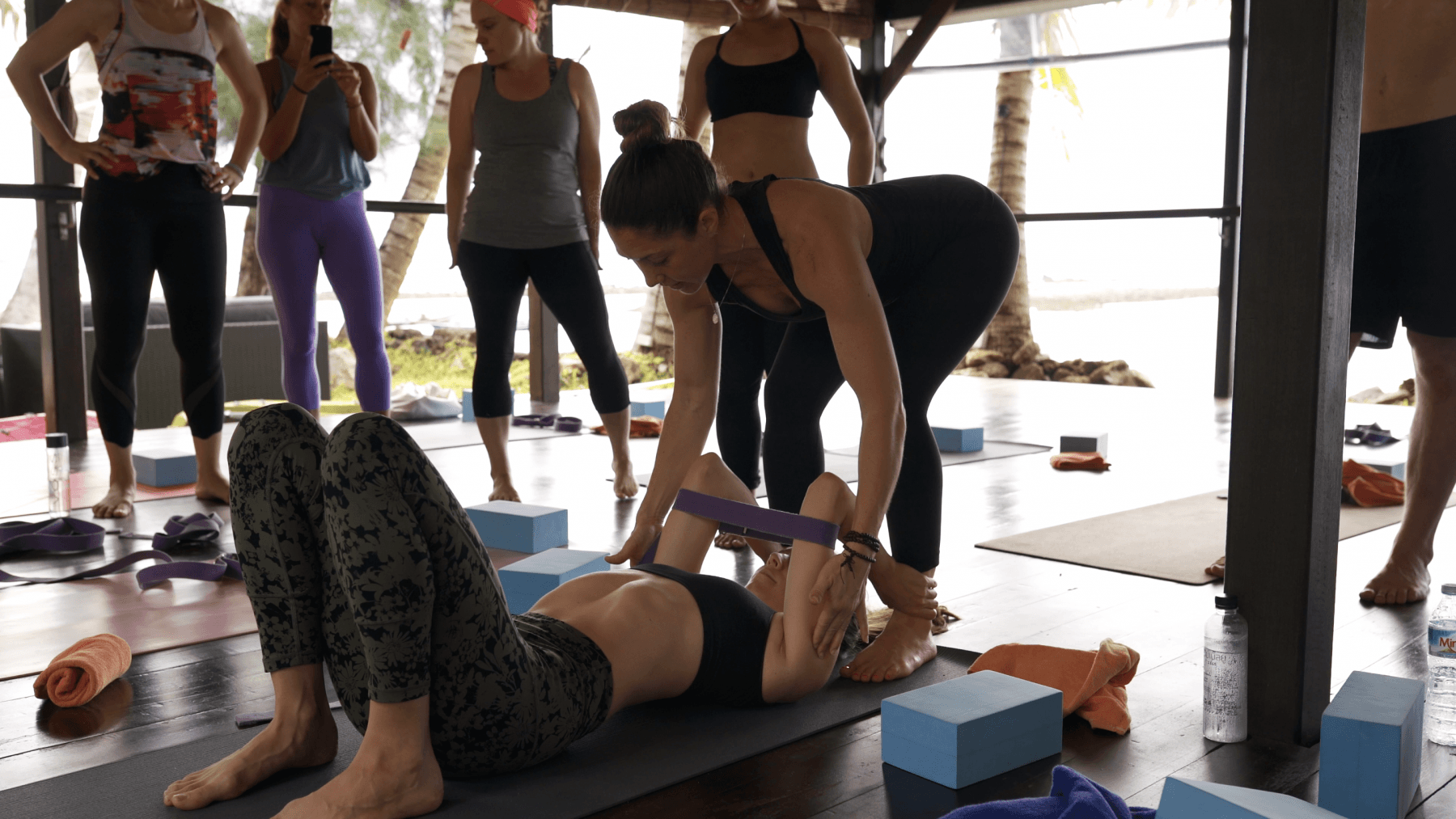 Kat is continually studying and refining her craft. She derives ongoing inspiration from studies of yoga philosophy, anatomy & neuroscience and her incredible teachers with centuries of combined wisdom including: Maty Ezraty, Richard Freeman & Mary Taylor, Simon Park, Janet Stone, Baron Baptiste, Kelly Heath-Major, Donna Farhi, Ana Forrest and Georg Feuerstein.
'The success of Yoga does not lie in the ability to perform postures but in how it positively changes the way we live our life and our relationships.'