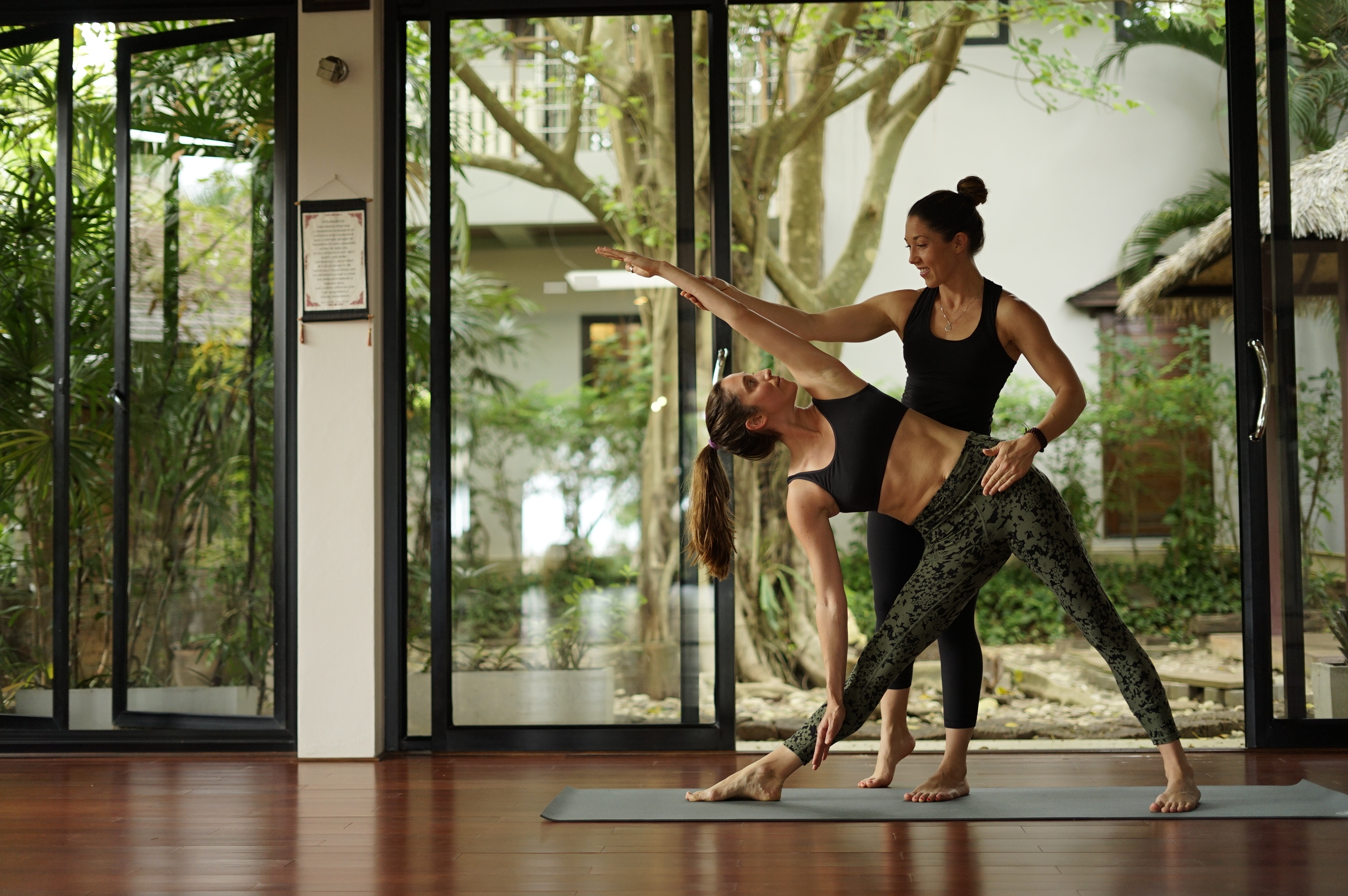 ONE ON ONE
Tailored 1:1 lessons
Private one-one lessons are a tailored approach to developing your confidence, skills and yoga technique.
What can take you months or even years to learn can be felt, and more clearly understood in a few short lessons.
Confidently and safely learn alignment of postures and breathing techniques for your body – avoid injuries, reinforcing bad habits, and the pitfalls of group 'one size fits all' exercise / yoga classes.
PRIVATE
LESSONS
Who's it for?
Yoga was originally taught 1:1 (not like the group classes we most commonly have today). In a private lesson, you will receive personalised attention to ensure you are practicing safely, learn correct techniques best suited for YOU and your individual needs.
Private lesson are perfect for:
Beginners

– you or a loved one, just starting out want to learn correct technique and alignment and build solid foundations.

Yoga Students

 – if you're interested in advancing, developing better technique & deepening your practice.

Dealing with, healing or avoiding injuries

– you would like help with specific concerns, injuries, health issues or to get back into your practice again with expert guidance.

Small groups, Hens' Parties, Birthdays

– you want to make a special occasion memorable, fun and even more special!

Yoga Teachers

– or if you're thinking of doing a 200 hr teacher training – and want guidance to build your confidence and take the next steps.

Advanced practitioners

– to safely and confidently work towards more advanced poses or refine your skills under an expert pair of eyes.
I absolutely love working with individuals, no matter what level you are in your practice, and will draw from 12+ experience to create a tailored bespoke lesson specifically for you.
Most of my students benefit the most from 3-5 sessions spaced weekly or fortnightly, or on a schedule that suits you. I highly recommend 75 minutes for our first lesson together.

I also offer special packages for ongoing private lessons of 10+ or more sessions.
Get in touch!
I'd love to hear from you and how I can help Support you, build your confidence in your alignment and take your practice to the next level!
To book a private lesson with me, please fill out the form below.