DEEPEN YOUR
YOGA PRACTICE
Deepen Your Practice – 30 hour training

Next Training: 2024 – Dates TBC
Sydney, Australia
Are you curious to learn more about yoga? Ready to take your alignment, practice, knowledge of yoga or teaching to the next level?
This workshop style training run over 2 x weekends. Open to all curious students and yoga teachers to deepen your practice and understanding of yoga asana, breath, alignment & techniques, history behind yoga, energetics and so much more.
What will you learn?
Start your journey aligning the outer body. Learn correct asana technique and physical alignment. Then we will explore the deeper, more subtle layers – breath (pranayama), vayus, bandhas, nadis and chakras to enrich your yoga journey.
The aim is to set solid foundations of your practice and help you discover the fascinating layers of yoga, it's history, the myths behind the asanas and so much more.
Move your body – practice daily (asana + pranayama).
Asana workshops to breakdown postures, alignment and techniques.
Lay solid foundations for your yoga asana + breath practice.
Unlocking bandhas, vayus and more
What's Covered?
In addition to practicing yoga, breath, meditation and learning more about foundational yoga alignment, we'll also take a deeper dive to discuss and explore other areas of yoga philosophy, science and energy.
History & Philosophy of Yoga

Understand where Yoga originated
Historical timeline of Yoga
The evolution of Yoga; past to present day
Key Yogic philosophies and how they relate to the modern world

Yoga Anatomy & Physiology

Understand functional alignment, how to feel better in the postures
Meditation techniques and breath practices to de-stress

Yoga Energetics – The Inner World of Yoga

Pranayama (yogic breathing techniques)
Understanding the Koshas
Learn about Chakras
And so much more…
200 HR FOUNDATIONS TEACHER
TRAINING
Ready to take the next steps in your yoga journey?
The best way to take your practice to the next level is by doing a 200hr Teacher Training. You'll take a deeper dive into all aspects of yoga, living your lifes purpose and connecting with like-minded people to Transform Your Life.
A 200 hour foundations Yoga Teacher Training is one of the most transformative, insightful months you'll have. It offers you a holistic experience of yoga, pranayama, anatomy & physiology, yoga philsosophy and Sooo much more…

What will you learn?
The History & Philosophy of Yoga
Alignment of foundational postures
Meditation
Pranayama and Yogic Breathing Techniques
Anatomy & Physiology
Sequencing
The Business of Yoga
You'll take away so much more…
Teacher training students often say the teacher training gave them skills and knowledge has helped in career and life transitions, reducing stress and anxiety, forming new friendships.
After the training, you'll have a greater tool kit to nagivate through life's ups and downs with greater clarity and courage. You'll know a LOT more about yoga and walk away with the skills and certificate to teach yoga.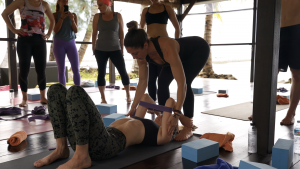 If you'd like to find out about Teacher Training and opportunities to work with Kat - Please get in touch!
TAKE YOUR PRACTICE TO THE NEXT LEVEL
TESTIMONIALS
What students have to say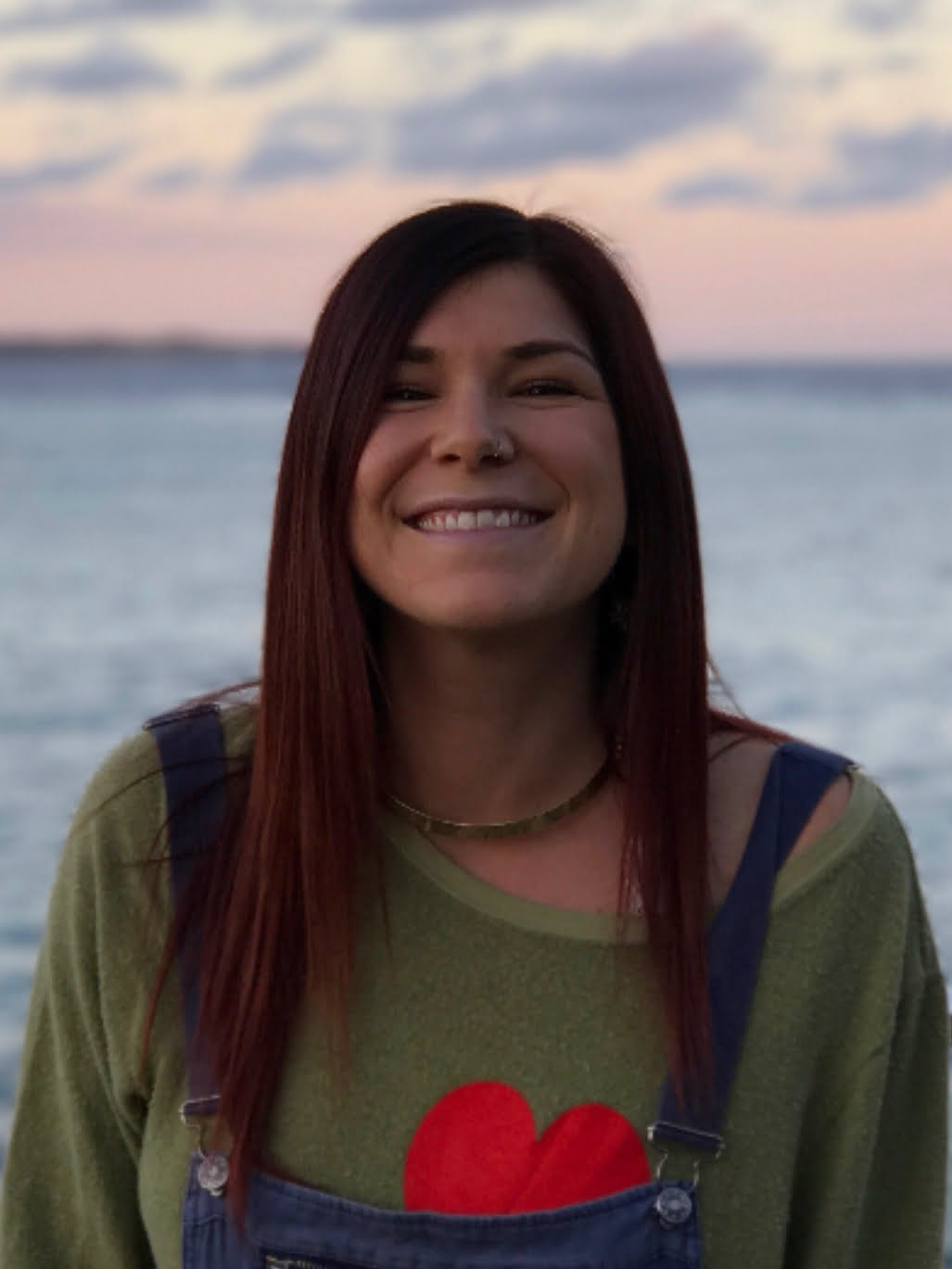 Tapping into Kat's wealth of experience, I have learned so much about posture and alignment and philosophy - which she seamlessly weaves into her classes. Kat has a kind and warm approach to teaching and has a genuine interest in her students progression. As my Mentor throughout my 200 hour teacher training, Kat taught me safe and effective assisting techniques, further developed my teaching skills and ignited my passion for yoga - which has been invaluable to my journey. It has been a privilege to learn under Kat.
Shannon Moltner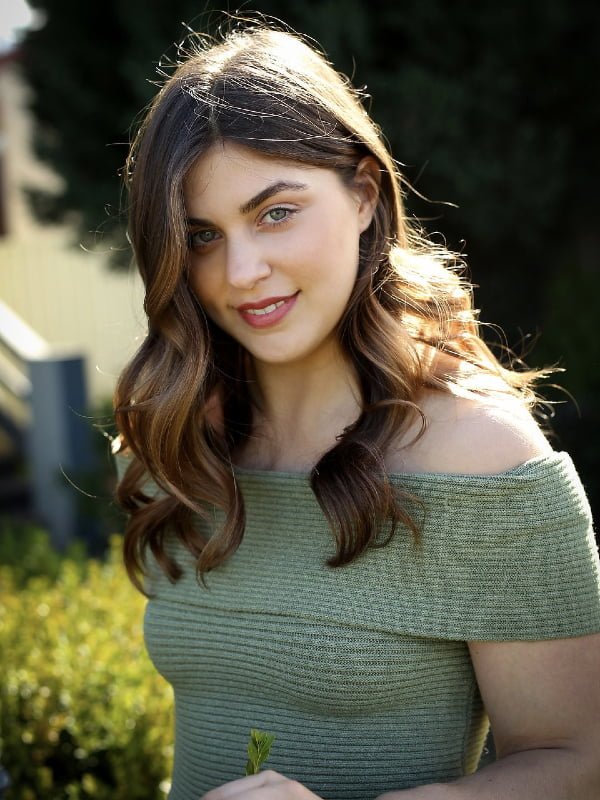 Doing my 200 hour teacher training with Kat has made such a huge impact toward my life and future self. I'm so grateful for the effort, compassion and meaningful knowledge Kat shared with us. Thank you for being such an inspirational teacher, taking me on and guiding me through this incredible yoga journey -- I hope to give people what you give one day 🙂
Bianca Scott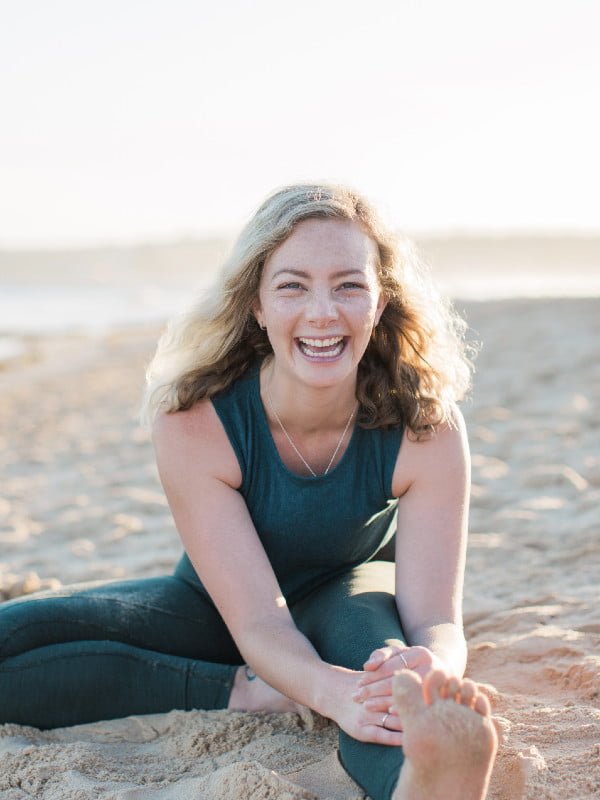 Kat is SO in her dharma! We are all incredibly lucky to have a bit of her light within us. I am going to hold Kat's words + teachings close to my heart as I continue on the path of yoga, as well as in my career and personal life.
Ally McManus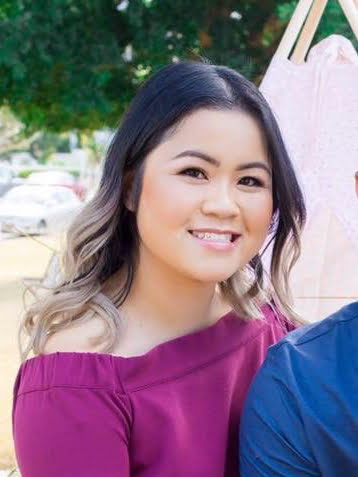 What I love most about Kat is her positive and encouraging energy, her professionalism and her ability to engage and inspire  with her yoga teachings and stories. She has helped me and my fellow Teacher Training peers deepen our yoga practice, build our confidence, skills and knowledge to help us on our journey as yogis and blossom into qualified Yoga Teachers.
Lillian Mai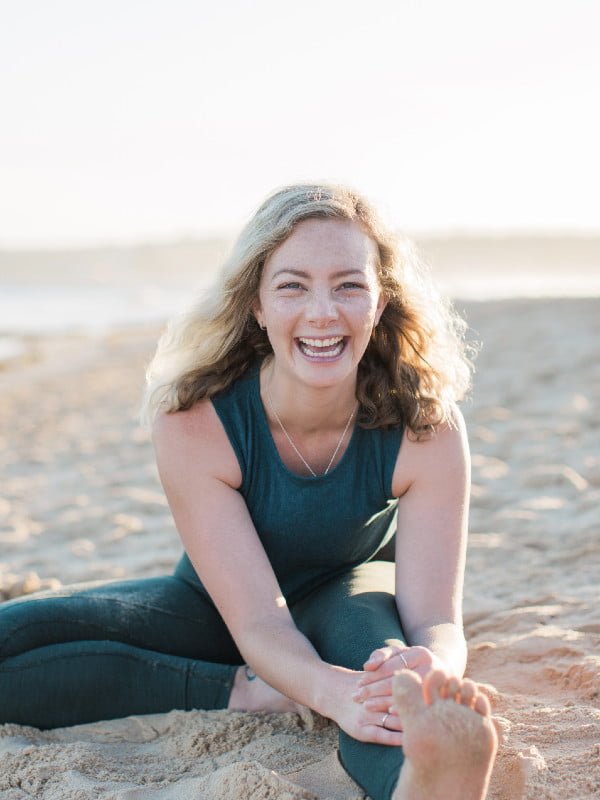 I am so grateful that Kat guided me through my 200-hour YTT at BodyMindLife. I hold so much of the support and wisdom she shared deep in my heart. If you are yearning for a supportive, safe environment to dive deep into yourself and come out the other side more strong, flexible and empowered in both body and mind, then you won't be disappointed working with Kat. She has so much love, support and guidance to offer you on your lifelong yoga journey.
Ally Mcmanus
Read More