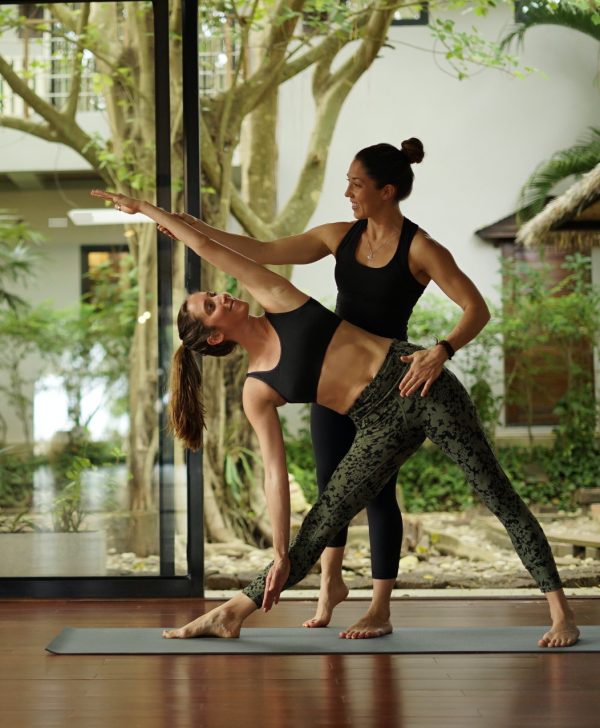 MENTORSHIP
Take your teaching to the next level
Be inspired, challenge your limits and feel supported. Whether you're an absolute beginner teacher – who has just completed your first 200 hour TT, or have spent countless hours teaching on the mat – I am passionate about supporting and helping yoga teachers like you build your confidence, sharpen your skillset and your practice.
I will share tips and techniques I've gained over more than a decade of teaching for inspired: sequencing, theming, assisting, and connecting authentically to your students.
Having a mentor creates a beautiful ripple effect into the lives of the people and communities that you teach and want to reach and inspire. Please get in touch with me to find out how I can best support you on your teaching journey!
GROW TRANSFORM INSPIRE YOUR TEACHING
MENTORSHIP
PROGRAM
Who's it for?
200 – 350 hr TT Graduates – Ok so you've completed your first 200 hours! What now? I can help!
500hr Yoga teachers – Build your skills and confidence in your practice and teaching. You will receive 1:1 – personalised coaching & feedback. Learn effective cuing techniques and inspiration for theming and sequencing your classes, tips for building your following and much more…
Studio owners – I will spend 1:1 time with you, understanding key focus points to help you establish yourself in the industry, teacher development, sharpen and grow your overall studio offerings including workshops and teacher trainings.
What topics will the Mentoring program cover?
Sharpen your cuing & build your teaching presence
Improve effective, safe and intelligent sequencing
Unlock advanced postures for your own practice + teaching others
Inspire your home practice and sequences with tips, resources + new inspiration
Avoid burn-out
Help you to develop your authentic voice as a teacher
Establishing yourself in the yoga industry & tips for generating more teaching opportunities
Why should you do Mentoring with me?
Outstanding teachers blossom from being excellent students – cultivating curiosity, passion, self awareness, discipline and the desire to be of service and help others.
I too am a lifetime student of yoga and know the value of having great mentors to give you a boost along the way.
In my Mentorship Program I distill down and share the tips I've cultivate from my experience teaching and having had some great mentors along the way!
I have gained many insights from teaching well over a decade and literally thousands of hours facilitating 200 & 350 hour Teacher Trainings for some of Australia's largest and most well respected yoga teacher training programs.
I absolutely love sharing the experience and insights I've gained to help support and inspire yoga teachers like you, across the globe.
If you are a yoga teacher, interested in a Teacher Mentoring Program or are looking for private one:one classes / mentoring / coaching, I would love to have a conversation and find out how I can best help and support you on your teaching journey.
Get in touch
I'd love to hear from you – please reach out to Learn More about how I can best support you and your practice and teaching.